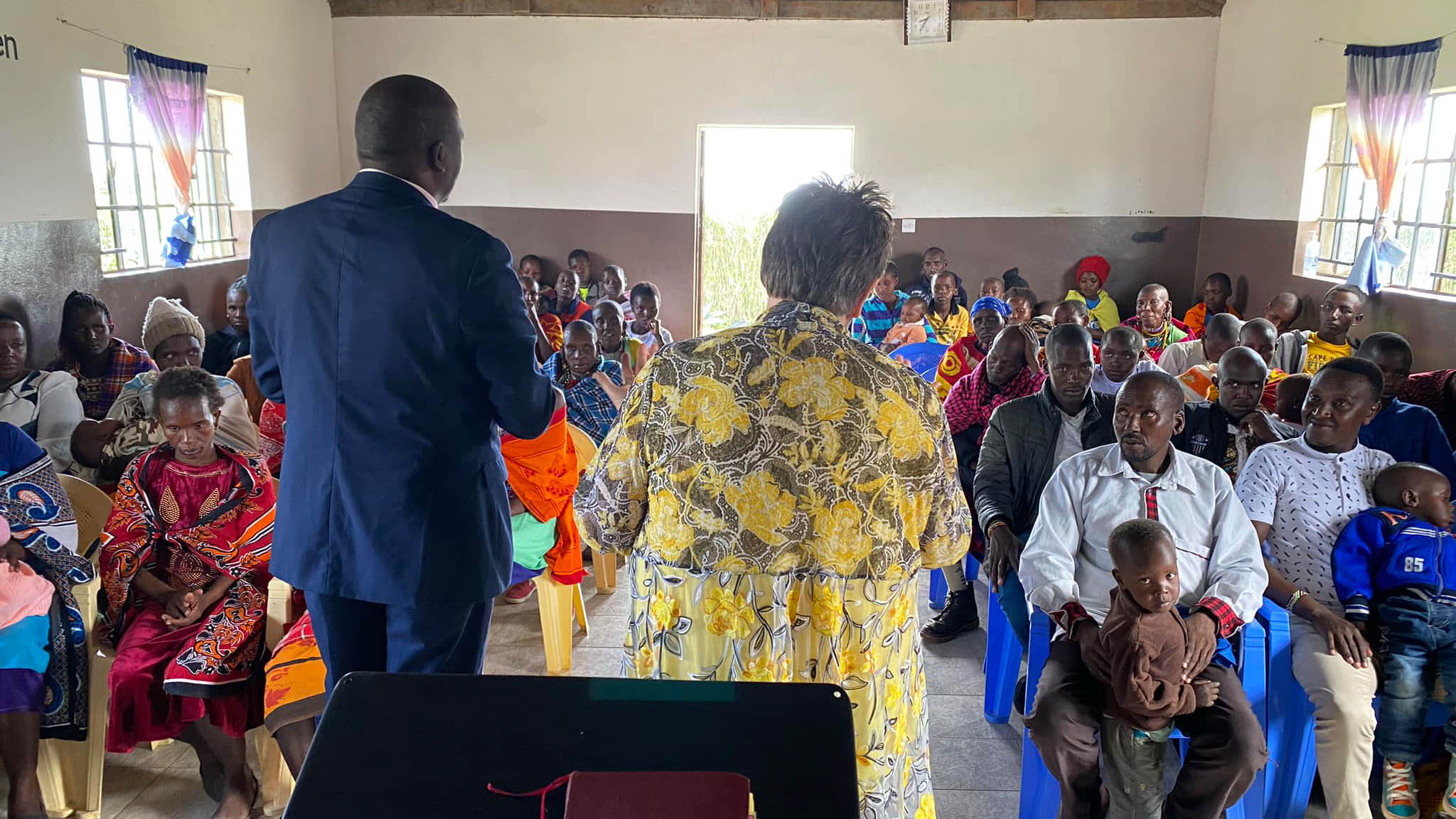 The Good Shepherd Fellowship Church Raised Money in Support of the 365 Challenge
July 20, 2023
By: Emma Wood
The Good Shepherd Fellowship Church in Ngoswani, Kenya is working hard to welcome the community into the church and spread the good news of the gospel by raising money for the 365 Challenge.
This church is co-pastored by Dr. Tonya Hawthorne and Reverend Linda Brown, facilitating a church mainly made up of widows and children. Good Shepherd Fellowship aims to "disciple, train, and equip Masai for ministry," according to their mission statement.
"Rev. Brown and [Dr. Hawthorne] along with New Frontiers Health Force were part of the 365 sponsoring a student in one of the seminaries. As missionaries, we believe that we must be part of the global efforts to see the kingdom come. As pastors here in Kenya, we believed that our small village church could do something extraordinary for them. We brought the vision back to our church and began to speak about how our investment could touch others around the globe. How we need to be partners in the explosion of faith," said Dr. Hawthorne.
This church worked hard to provide a welcoming environment to those widows struggling and anyone in need. Now they have raised money for the 365 Challenge in an effort to help serve those around them by sharing the gospel.
"Good Shepherd Fellowship Church raised the equivalent of $75, which may seem insignificant to us but to them that is thousands of dollars," said Dr. Hawthorne.
To partner with Church of God World Missions and the 365 Challenge, click here.