Paul and Rhonda Stockard
Africa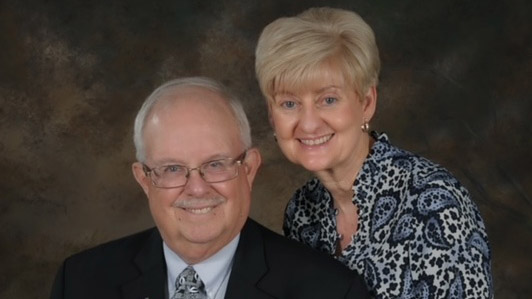 Paul and Rhonda Stockard serve in Africa over Specialized Ministries.
Serving over Specialized Ministry in Africa covers a number of areas including benevolence, chaplaincy and missions. In coordinating benevolence work on the continent, we work with orphanages, street kids ministries, clinics, hospitals, feeding programs, refugee outreaches, disaster relief, schools, and other ministries which reach out to and focus on hurting and needy people. Chaplaincy includes training ministers and laity to work in specialized areas of ministry such as law enforcement, military, prisons, hospitals, and other institutions outside of typical pastoral outreach. Specialized ministry includes training missionaries so that mission fields then become missionary sending nations.
Paul has also served as a part of the Africa Council for the past 14 years. It has been, and continues to be, a real honor to work with the Field Director, C. E. Coordinator, Superintendents and National Overseers from across the continent.  These men have dedicated their life to Christian service through encouragement, facilitating ministry, and leading the Church of God in Africa. Rhonda felt the missionary call from early childhood; Paul knew he was called to missions as soon as he entered Bible School.
One of our most memorable moments as missionaries was the fulfillment of a dream God had given me 34 years earlier: the rescue of over 30 young girls from the illegal practice of child brides, along with other horrors, in an East African country. God knew then, and God knows today!