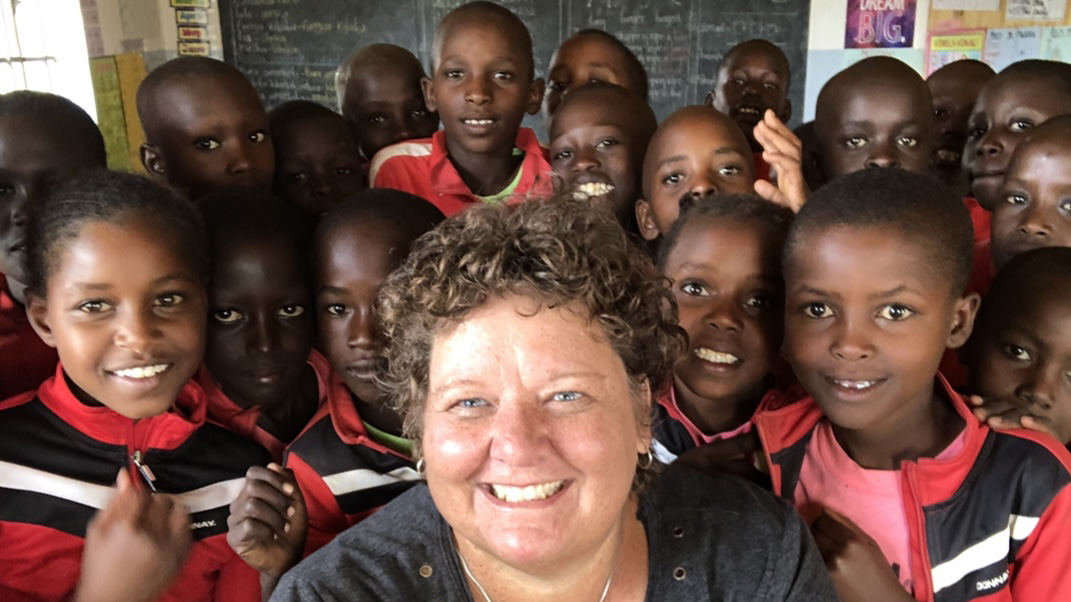 Linda Brown serves full-time in Kenya doing evangelism, medical missions, and children's education.
I am one of the few native Floridians, and the ministers in my family date back as far as King James 1, where one of my great-great x 9 grandfathers served as his pastor and advisor. Ministry has been a legacy in my family with many pastors, pioneers, and missionaries.
I have spent most of my career working at Christian Television Network as a floor director, crew chief, lighting director and photographer.  For years I served in this ministry while working in the local church. I attended Harvest Temple, now known as Gulf Coast Church, since the age of one.
I have been involved in missions since my early twenties spending vacations and personal time off in Guatemala, Cambodia, Haiti, South Africa, domestic missions, and am currently serving full-time in Kenya. It was in 2008 on a trip to Cambodia, that I heard the voice of God say, "you go tell them." Not willing to fail, I did an intensive internship, and in May of 2009 headed to Kenya.
I began to seek the Lord for my purpose in Kenya and found it by starting the Linda's Kids Academy.  Currently there are over 130 children being educated from pp1 to grade 6.  I live in a village with the Masai working with New Frontiers Health Force. I have been certified as a CNA and a Phlebotomist.  This allows me to work in the Ngoswani Community Health Center. I am also Co-Pastor of the Good Shepherd Fellowship Church.
Every bit of life experience from working on the farm with my "Pa", to skills I learned at CTN, medical training, and ordination with the Church of God has in some way prepared and enabled me to be a full-time missionary in Kenya.
One of my most memorable moments was in the clinic when an older man came in because he was having a stroke.  He was dying right before me. Gently I held his hand and together we prayed that he would be forgiven and saved before his last breath.  I promised him one day we would dance together with the Lord.