Guillermo Barrera and Silvina Gonzalez-Barrera
Latin America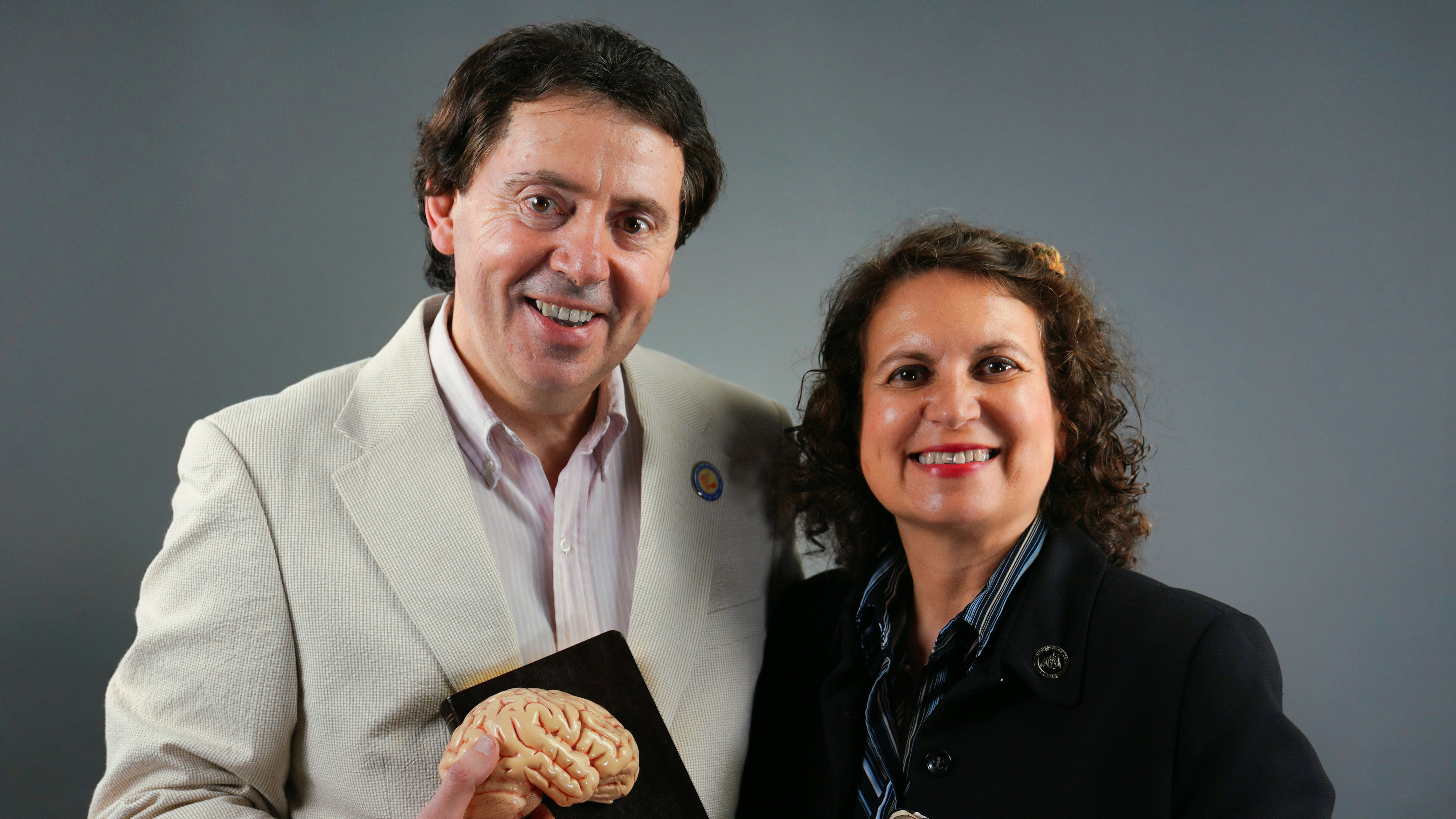 Doctor Guillermo Barrera and his wife Doctor Silvina González-Barrera provide counseling and medical services across Latin America while sharing the Gospel wherever they go.
God's call on our lives has been irresistible! We have given our lives and professions to serve Jesus Christ on the mission field.
Dr. Silvina González-Barrera, a native of Uruguay in Latin America, is an Ordained Minister in the Church of God and medical missionary to Latin America. I am a world traveler, integrating medical missions as a physician, preacher, conference speaker, musician, and theological educator. I obtained my medical degree in Uruguay in 1996 and a Master of Divinity degree from the Pentecostal Theological Seminary in Cleveland, Tennessee, in 2002. I returned to my country under appointment as the Church of God's first female in South America to be appointed as the National Theological Education Director. In January 2005, I devoted myself entirely to Dunamis Medical Missions Ministry, reaching out to Latin American countries and providing free medical care and supporting local churches in their evangelistic efforts. In 2006, I was chosen as the Pentecostal Theological Seminary's Alumna of the Year.
Dr. Guillermo Barrera was born in Buenos Aires, Argentina. I am an Ordained Bishop of the Church of God, psychologist missionary to Latin America, and a representative of Care Ministries of International Pastoral Care.  I am a graduate of the Baptist International Theological Seminary in Buenos Aires. After I received the Holy Spirit in 1984, I became part of the leadership team renovating the Baptist Church in Argentina. I am a graduate from John F. Kennedy University in Buenos Aires in 1989 with a degree in Clinical Psychology.
In 2019, due to my professional career as a Clinical Psychologist, the Honorable World Academy of Education, together with the National University of the East of Bolivia and the Alva Edison University of Mexico, unanimously accredited me with the title of "Doctor Honoris Causa". In 2021, the Instituto Tecnológico Universitario of the State of México ITUEM, conferred the Honorary Recognition of "Doctor Honoris Causa", for my professional career, my achievements in the community, my social help, and life trajectory. In 2022, in the City of Lima, Peru, I received the title of "Doctor Honoris Causa in Philosophy of Education", Ph.D. by the Honorable World Academy of Education.  My professional and ministerial formation allows me to be a consultant for pastors and evangelical leaders, serving in counseling, training, and professional assistance. I am an international conference speaker and teacher and have shared the gospel across four continents.