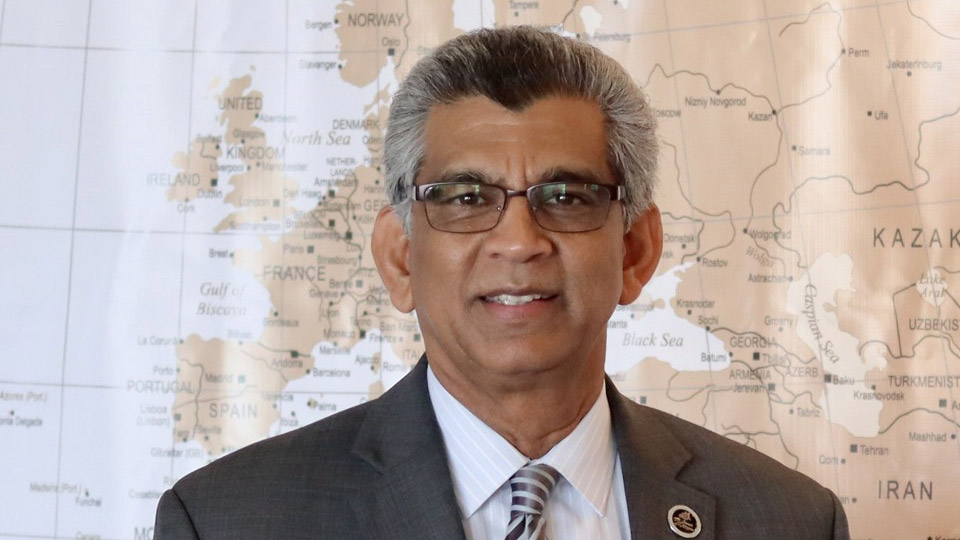 Andrew Binda
Field Director - Asia / Pacific
Former State Overseer of New York, Bishop Andrew Binda joined the team of World Missions as Field Director for Asia/Pacific in 2016. Bishop Binda was born in Guyana; his great-grandparents converted from Hinduism to Christianity thus leading future generations to accept Christ. Bishop Binda was ordained in 1998 and received a Bachelor of Theology degree from Canada Christian College. He also holds a Master of Arts in Church Leadership from the Pentecostal Theological Seminary.
Prior to becoming Administrative Bishop of New York, he was the Administrative Bishop of Eastern Canada and served as State Youth Director for both regions as well.
As Field Director of Asia/ Pacific, Bishop Binda gives oversight to 29 countries, 1 seminary (Asian School of Christian Ministries), 8 Bible schools, 12 orphanages, several homes for the aged, and many other agencies.  Asia is known as the largest harvest field in the world with two-thirds of the world's population, most of whom are in spiritual darkness.