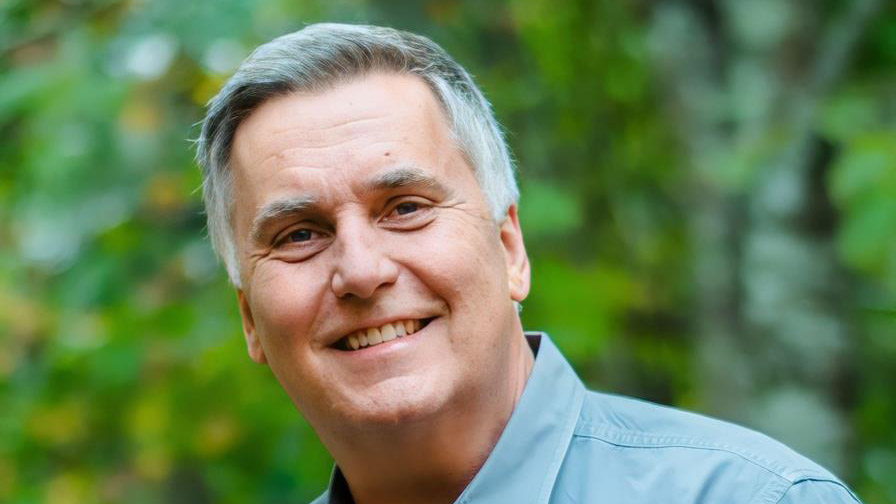 Doug Anderson
April 4, 2023
Doug Anderson, born in Anderson, SC on March 5, 1960, passed away on April 1, 2023, at home in Tyler, TX surrounded by family. He was a board member of Church of God World Missions.
Doug was born to Melvin Edward Anderson and Nellie Parniece Whitman, and lived primarily in South Carolina as a child. He grew up with eight brothers and sisters who he loved dearly, and enjoyed art, ventriloquism, playing the trombone, and theater. After graduating from high school, Doug received a full scholarship to the Sarasota School of Arts and planned to pursue his lifelong dream of being a Disney Artist. But those plans were put on pause after Doug felt the call to ministry. He attended Emmanuel Bible College in Franklin Springs, Georgia for two years, then transferred to Lee College in Cleveland, Tennessee. Doug graduated from Lee in May of 1982. During his time at Lee, he also met the love of his life, Gina Robertson. They were married on January 2, 1982.
Combining his gift of ventriloquism with his calling to minister to children, Doug and Gina began their marriage as Children's Evangelists. They traveled doing Kid's Crusades and Youth Camps. In May of 1983 they moved to Tyler where Doug served as Children's Pastor at what is now Rose Heights Church. After the death of their son, Ryan Douglas Anderson, in 1999, Doug and Gina moved to Dallas where he served as the Lead Pastor for Mountain View Church of God. This was a time of healing for their family, and they returned to Tyler in 2002. Doug faithfully served out the rest of his days as Lead Pastor and Pastor ("Captain") Emeritus of Rose Heights Church.
Doug was preceded in death by his parents, his oldest brother, Hank Edward Anderson, and his son, Ryan Douglas Anderson. He is survived by his brothers: Mike Anderson, Phil Anderson, Steve Anderson, and Ken Anderson; and sisters: Pam Anderson, Tricia Thomas, and Paula Anderson.
Doug also leaves behind his forever love of 41 years, Gina Anderson, and his greatest joys: son and daughter-in-law, Reece and Susan Anderson, son, Michael Anderson, and daughter, Rina Anderson. He found "hope in the future" with his beautiful grandchildren that he loved so much: Sydney Rose, Lachlan Ryan, Aiden Ryan, Kaydence Grace, Lukas Conner, Benjamin Michael, and Owen Douglas. He was also "Uncle Doug" to many nieces and nephews.